Welded Assemblies
We produce assemblies for instance from steel, rustproof steel or aluminium. We use welding methods such as MAG, MIG, TIG or stud and spot welding. Our assemblies can weigh up to 50 tons in total.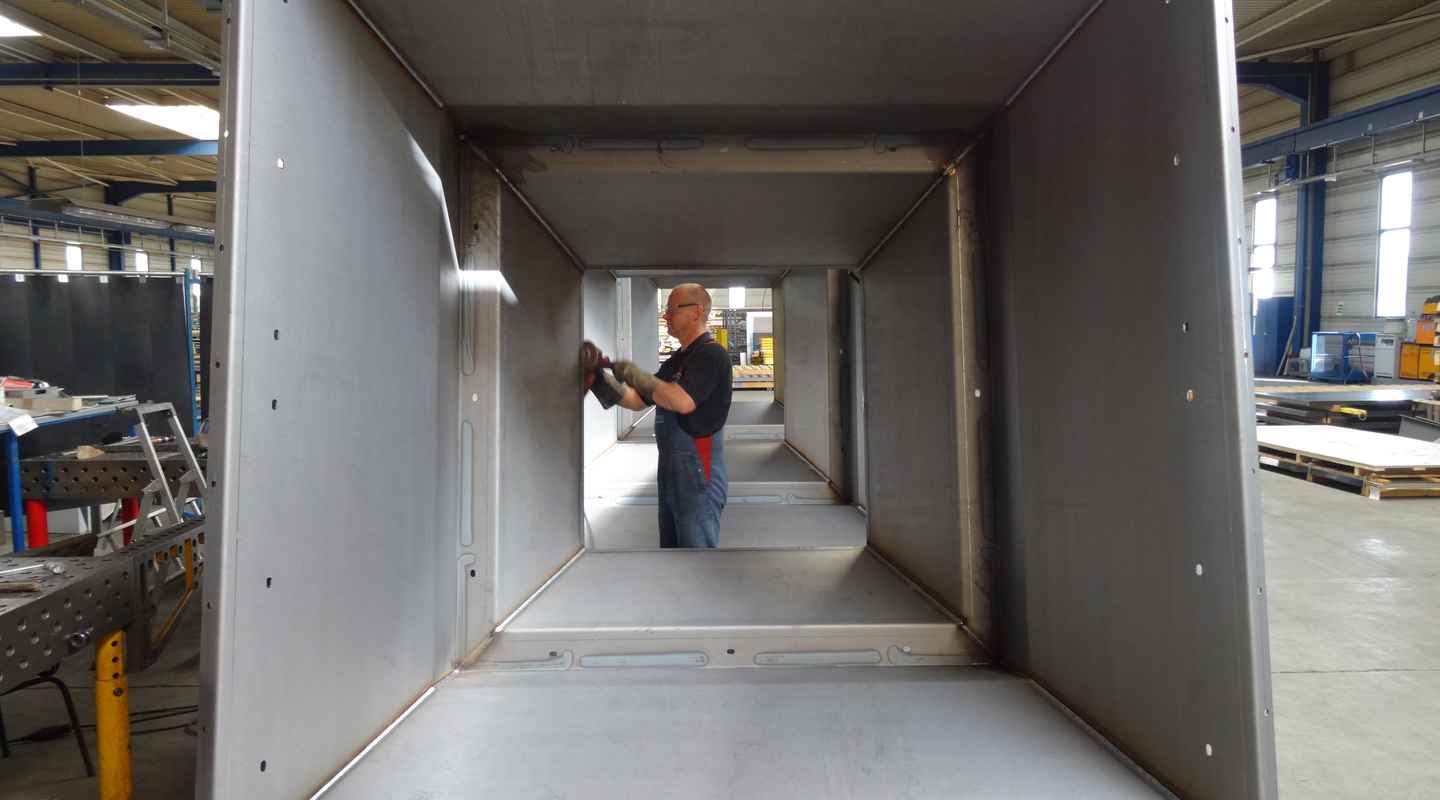 Certifications
We meet all requirements of the EN 1090-2, EXC 2 and EN 1090-3, EXC 2 standards for the production of steel and aluminium load-bearing structures. This certification also enables us to produce the required components for the assembly itself.
We have also introduced a quality assurance system in accordance with DIN EN ISO 3834-3, which covers equipment and components for metal, machine and vehicle construction as well as for piping systems and steel constructions.
With our trained personnel and modern welding equipment, we are able to produce small and large welding assemblies. We cover a wide range of areas. For example, we manufacture assemblies for a large variety of machines, conveyor systems, vehicle construction and other branches of industry.
Welded assemblies always consist of at least two components that cannot be disassembled. The components joined together in a welding assembly are manufactured separately according to specified production processes.

Material lists are created to disclose the individual parts in purchase orders or parts lists. These contain each individual part, including weld studs, weld nuts and even the smallest details necessary for the production of a welding assembly.
Get in touch with us!
As a contract manufacturer we can produce parts to your specifications!
Send us an email or call us if you have any questions or would like a quotation.