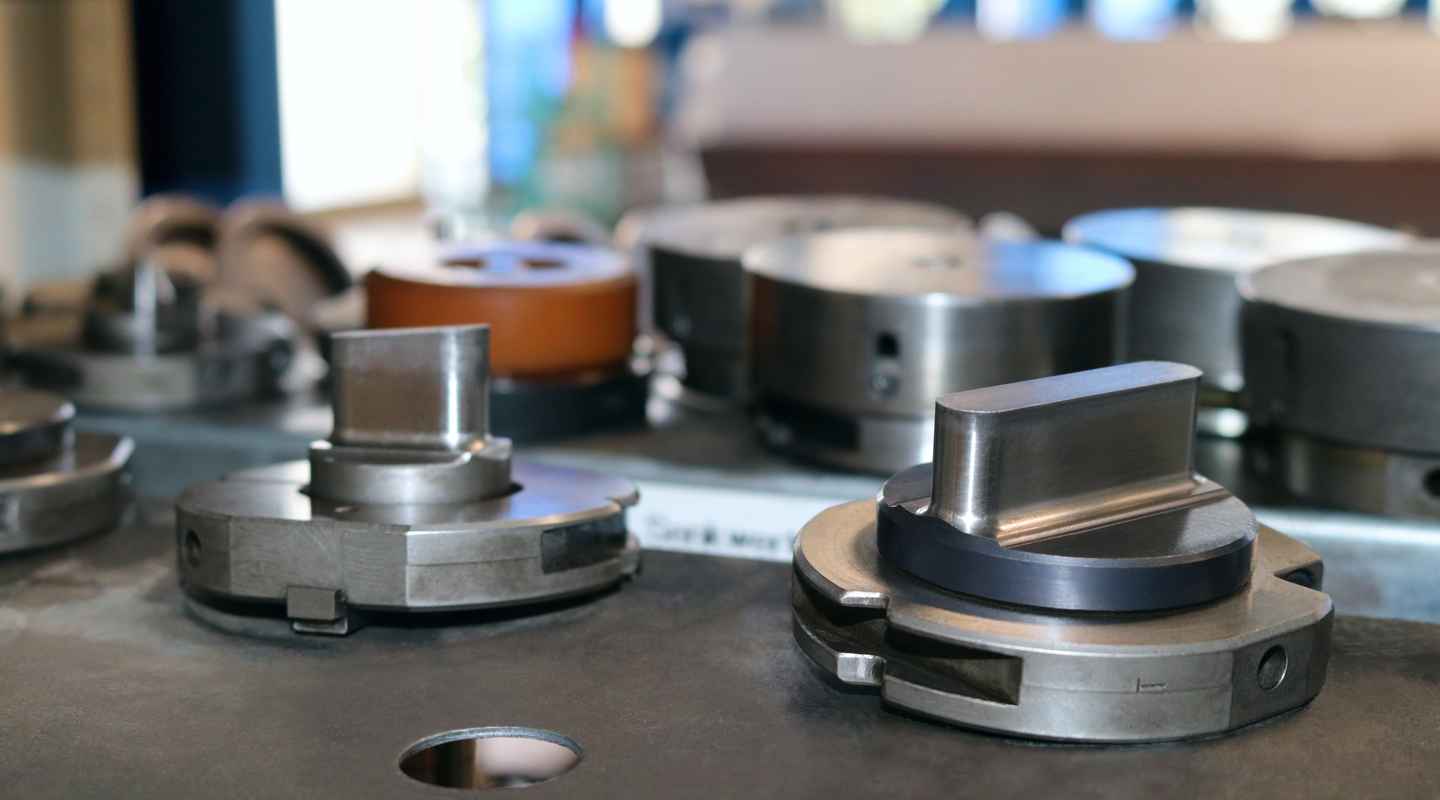 For punching, we use the Trumatic 500, with which we can process steel up to a thickness of 6 mm and rustproof steel up to 4 mm. The processing range of this machine is from 1,600 x 8,000 mm. The punching machine works with a press force of 22 metric tons and is able to access 17 tools and change them automatically if necessary.
Advantages
It is a very fast and energy-saving procedure. Since the processing is purely mechanical, there is no thermal influence during punching. Due to the use of high-quality punching tools, the quality and dimensional accuracy of the products is very high. Frequent changeover times are eliminated, as the CNC punching machine has a changing magazine.
Disadvantages
Unfortunately not every shape can be punched. During production we are bound to the existing punch shapes and sizes. With a press force of 22 t, the punch reaches its limit at a plate thickness of 6 mm. For this reason, we recommend the use of our laser cutting machines for thicker material.
Nibbling
Punching with repositioning is called nibbling. This means that the tool is moved only a little further after each punching process. The punch has to be repositioned with a smaller width than the width of the tool. In this way, louvres, beads and recesses of any length can be produced. A fine ripple pattern often results from the repositioning process, as each punching process leaves its own imprint.
You have a question about our production capabilities?
We are happy to help you! Call us or simply write an E-Mail.
How punching works
When the machine has been equipped with the desired tools, the plate metal is now placed on the machine table. The punch fixes the sheet with a total of seven clamps, which are also used to guide the material across the table to the position where punching is supposed to start.

The work piece is now located between the punch and the die. Now the punch is pushed through the material with a maximum pressing force of 22 metric tons. The lower tool prevents the plate metal from bending during punching, and this process can be repeated as often as required. The thinner the plate metal is, the faster the punching process can be repeated due to the lower force required.

The high processing speed is possible because our punching machine is controlled by a computer. That means that the machine receives the command to move to a certain coordinate and at this position to punch a desired form element. Once this is done, the tool automatically moves to the next coordinate.
You would like to receive an offer? - No problem!
Send us a short E-Mail with your wishes.