Robot Welding
Smaller assemblies can also be produced by robot welding. For this purpose, we have invested in the latest welding robot from ABB, which offers you a wide range of advantages thanks to its extended functions.

Robot welding enables the serial production of assemblies in constant quality, which minimizes the error rate.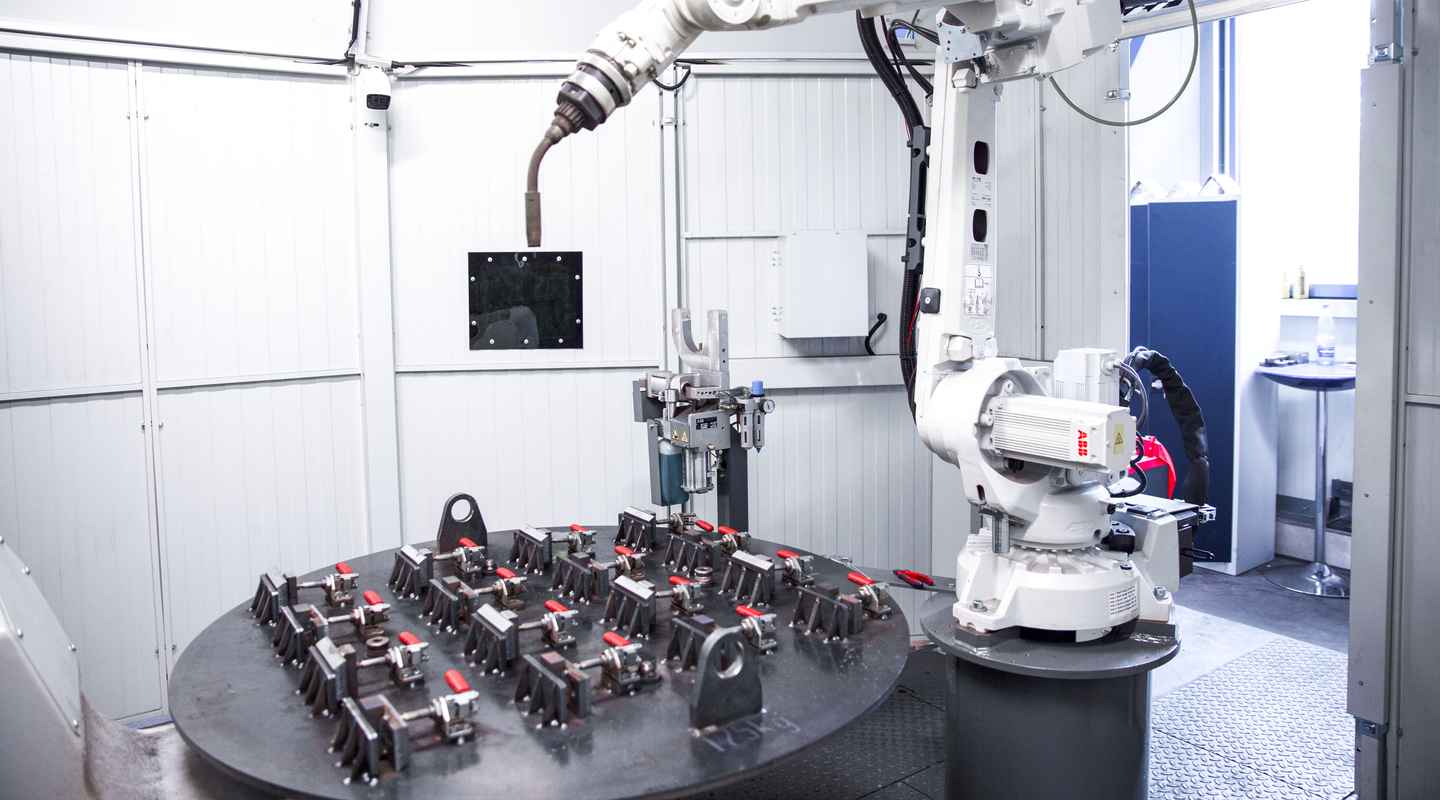 Ideal for serial production
Robot welding cannot and will not replace manual welding, but it does offer some advantages that we can now offer you with our robot. It is always worth using it when welding operations have to be carried out several times. This is especially the case when manufacturing series of products. Robots know no fatigue and can work the whole day without interruption. When welding identical assemblies, the processing time is reduced and productivity is increased.
Perfect workflow
While the robot is welding in the cabin, the next assembly can be prepared on a shuttle table outside the welding cabin. After completion, the shuttle tables are exchanged and the prepared assembly is transported into the cabin for welding. The finished welding assembly can be removed without entering the cabin. The use of shuttle tables significantly improves the work flow.

Created programs can be stored and executed again and again when required. This is a particular benefit for customers who call off large orders in batch quantities over the course of the year.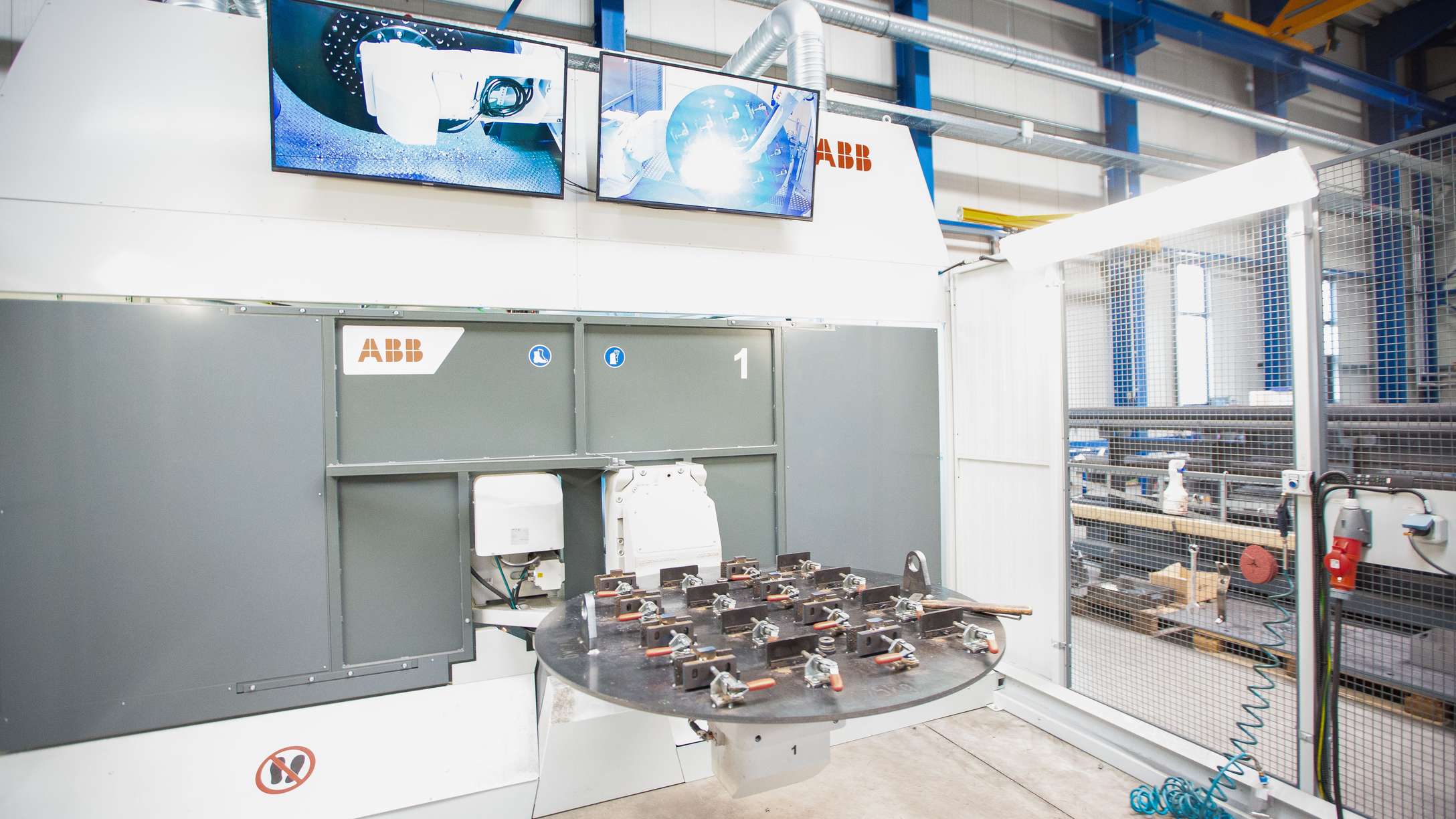 All advantages in an overview
Increase of productivity
Reduction of the processing time and error rate
Consistently high quality (e.g. round welds without interruption)
Narrow process wrist for narrow openings
Quick and easy programmability
Cost-effective even for small series
Reduction of operating costs due to lower maintenance requirements
Very high position and path repeatability
Improved work flow through a shuttle table
Please contact us if you are interested in robot welding!
Contact
Contact us!
Call or write us an email if you have questions about welding or need a quote!