Swing Beam Bending
Swing beam bending is an excellent method for bending metal sheets. With our MAK 4 Evolution - Swing beam bending machine we can produce complex bent parts up to a length of 4,040 mm.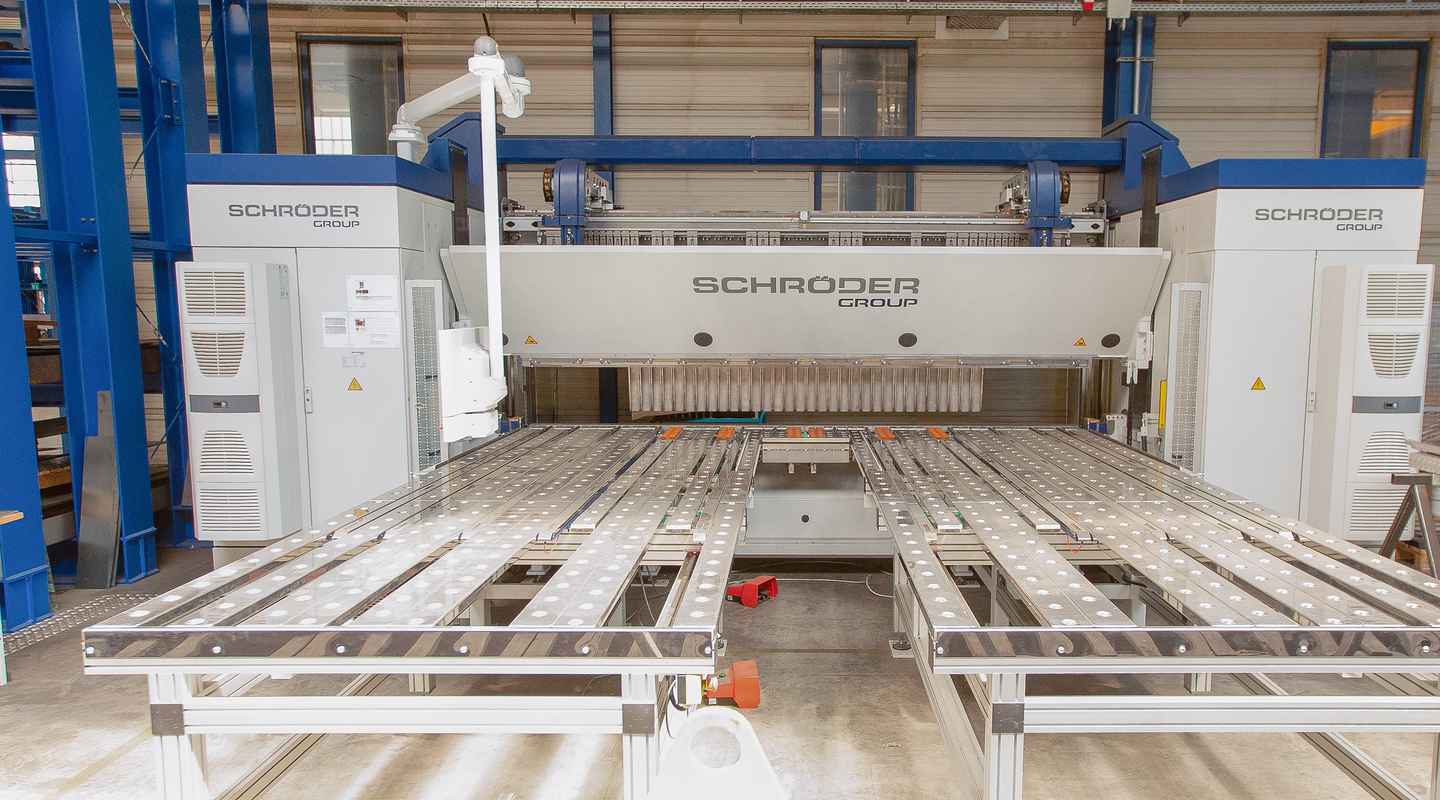 Our capabilities
Our machine can bend plates up to a length of 4,000 mm. Steel and aluminium can be processed up to a thickness of 4 mm. Stainless steel can be bent up to a thickness of 3mm.
Thanks to the Up-Down Technology of our swing bending machine, the sheets can be bent equally in the upward and downward movement of the bending beam. The time-consuming turning of the work pieces is no longer necessary, which means that even complex bent parts can be produced in a shorter time and with less handling effort.
You have a question about our production capabilities?
We are happy to help you! Call us or simply write an E-Mail.
Swing beam bending in action!
Take a look at our video!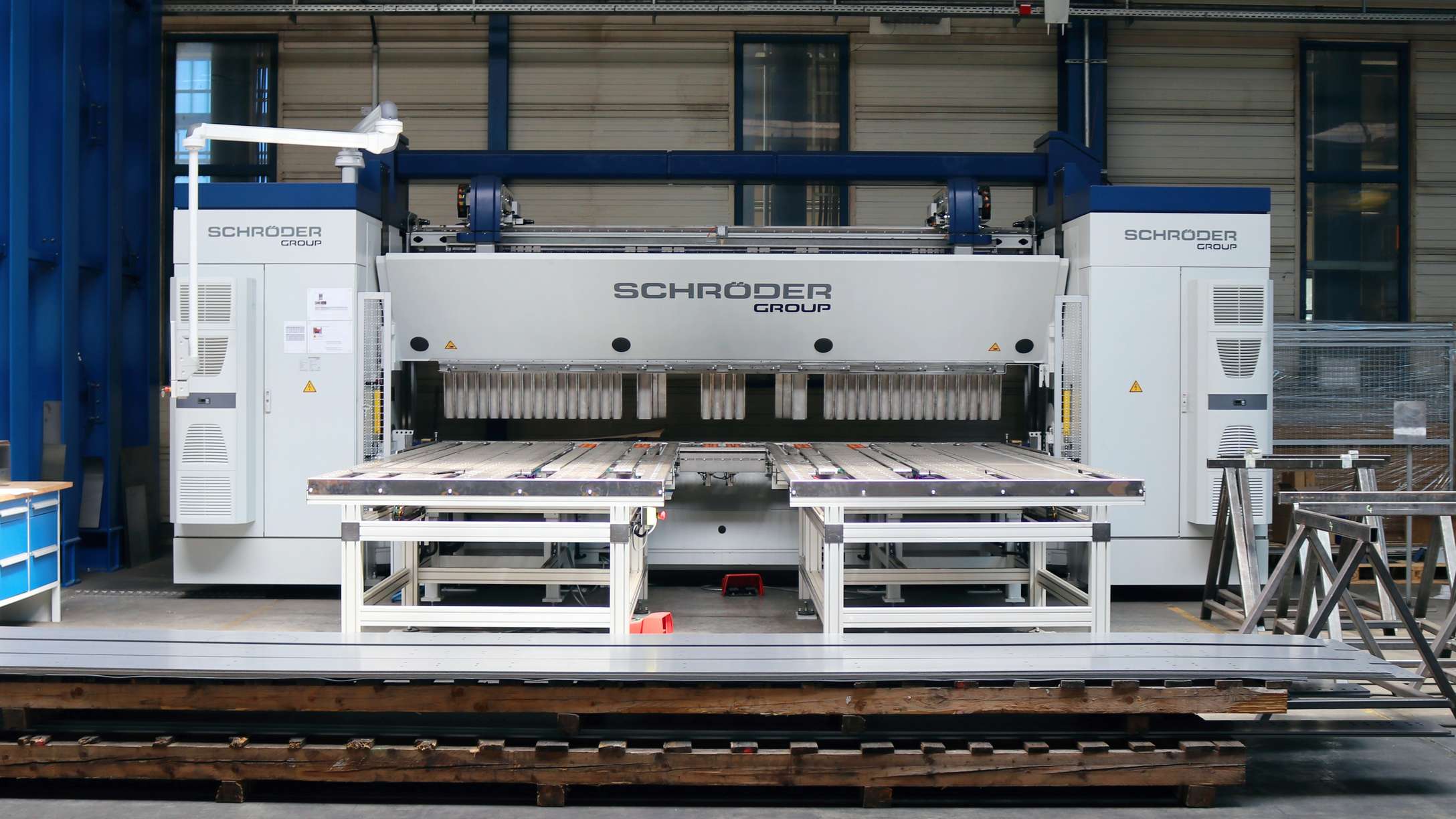 Only one universal set of tools is required for the production of different angles, radii and for the processing of different sheet thicknesses. By eliminating the set-up times, time is saved and this time saving also has a positive effect on costs. If tool changes are necessary, the machine is able to change them independently and automatically, which keeps set-up times at a low level.
The work pieces are precisely positioned and fixed by a vacuum clamping system on the machine table for the bending process.

Swing bending enables us to bend even very short legs. By aligning short bending segments (step bending), radii of any size can be produced. In contrast to edges with punch and die, the bending lines of the dies are not visible. The process is very well suitable for scratch-free processing of stainless steel sheets or metal sheets with coated surfaces.

Hems for stabilizing work pieces can be produced without changing tools. Due to the short set-up times and the high degree of automation, swing bending is an efficient and cost-effective bending process.
All advantages at a glance
Great flexibility
Bending freely adjustable angles without changing tools
Radii can be produced in any size by follow-on bending without special tools
Production of envelopes on request
High quality
Holes, threads and recesses are not deformed
Edges of sensitive or coated materials
Surface damage is largely avoided
Lower costs per unit
Only one person is required to operate the machine
Efficient series production due to high degree of automation
Cost savings increase for larger series
Faster bending
Low set-up times due to fully automatic tool change
Easy handling of the workpieces
Bending in both directions without turning the workpiece
You would like to receive an offer? - No problem!
Send us a short E-Mail with your wishes.
Product examples
Device housings
Machine casing
Switch cabinets
Panels for facades, doors etc.
Coated profiles for shop fitting
Wall cladding
Kitchen equipment for restaurants and catering companies
Did you find all the info you need?
Just contact us if you should have further questions!