Plate Metal Bending
Plate metal bending is a chipless process in which sheet metal is formed by the application of mechanical force. At Rime, bending is carried out with the use of five CNC-controlled press brakes.
Bending of large and small parts
Bending is one of our most important processes in plate metalworking. With our machines we can form plate metals in all common formats according to your requirements. Bending of particularly thick material thicknesses is also possible for us.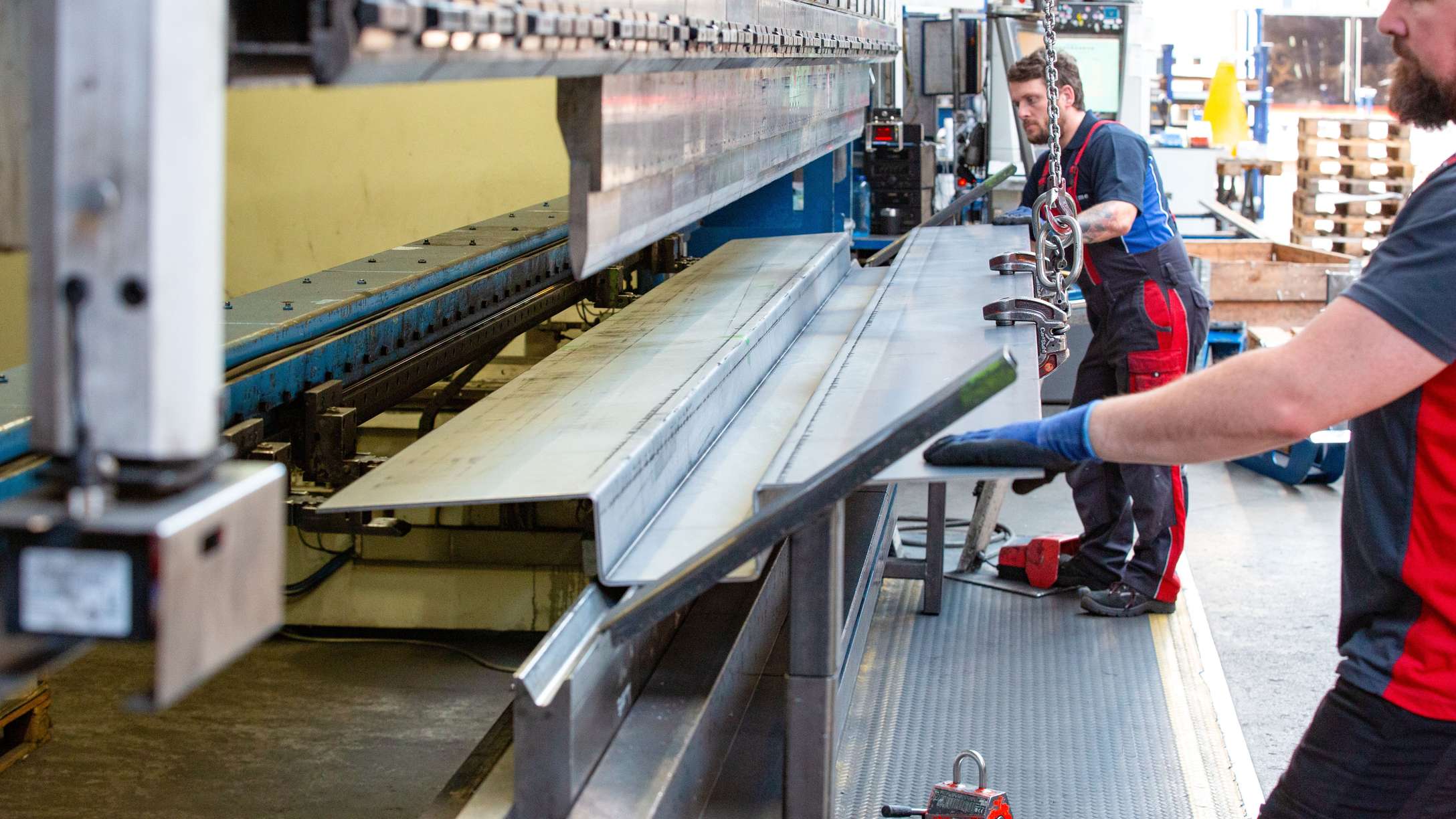 Contact us
Would you like an offer or do you have a question about our manufacturing capabilities?
This is how plate metal bending works
Bending, also called folding and is one of the most important processes in plate metalworking. A press brake has an upper tool (punch) and a lower V- or U-shaped tool (die). The plate metal is placed between the tools for the bending process. By lowering the upper tool in a controlled manner, the plate is pressed into the die and a bent is is being made. This process is also called free bending. Other methods for bending plate metal are bending with embossing and three-point bending.

The CNC controls of our machines precisely regulate the lowering depth. This allows the plate metal to be bent to different angles. However, the bending process involves some details which must be observed. Not every metal behaves in the same way when it is exposed to large forces. Some types of material spring back more strongly after bending or can only be folded with bending film due to their high-quality surfaces.

The computer control also allows the simulation of bending processes. In this way, the lowering depth of the punch can be optimally planned without having to make test bends. The CNC control also helps to maintain the minimum bending radius.