Sheet metal trays & steel trays and troughs
Plate metal trays and troughs are used in plants for washing vegetables, textiles or stones, as simple transport containers in laundries or manufacturing companies, as collection containers for liquids such as oils, fats or water, as storage or mixing containers.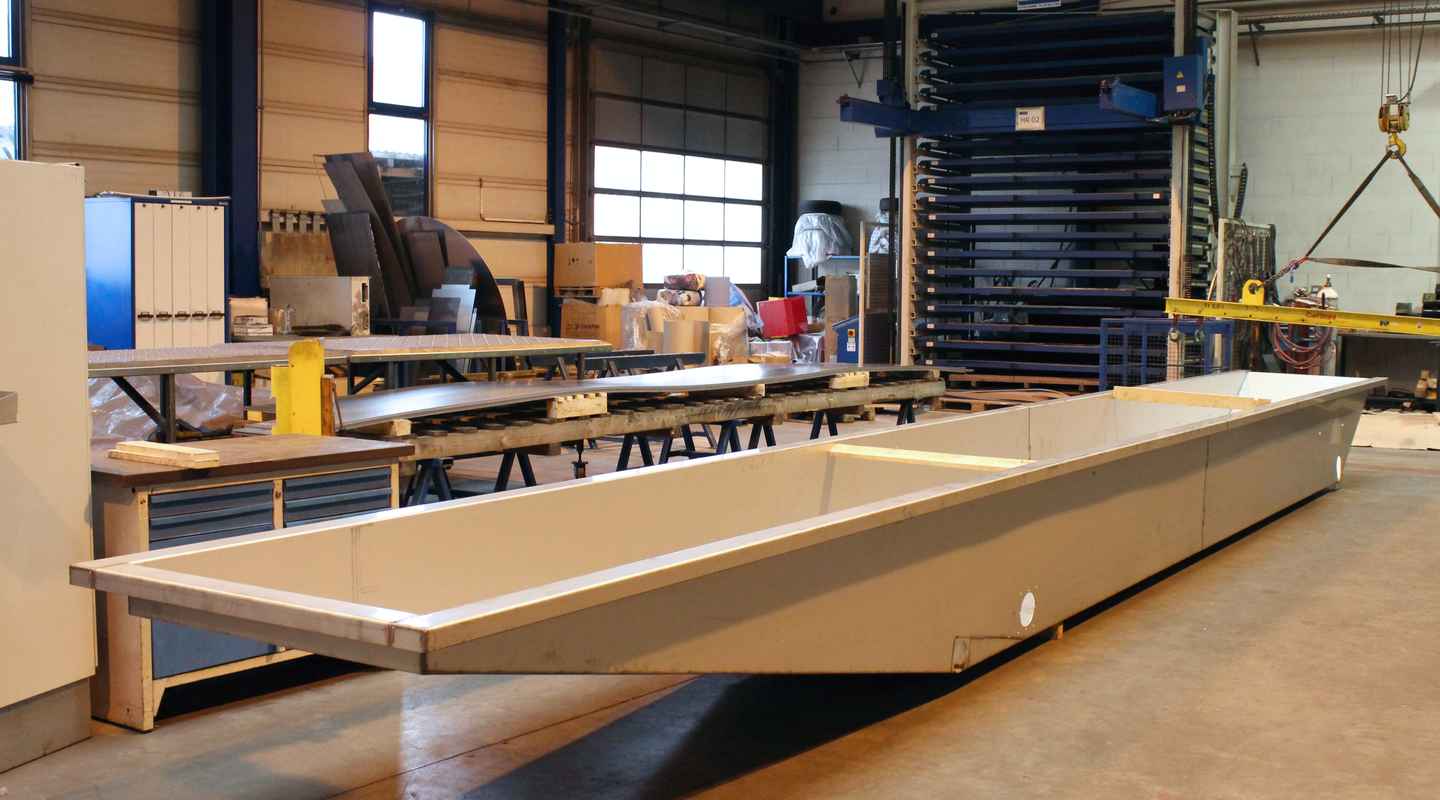 Sheet metal trays also protect against the leaking of liquids and pollution of soil or groundwater.
Produces trays and troughts
made of steel, stainless steel and aluminium :
Plants and Machinery
Safety spillage trays 18,000 x 5,000 mm
Sumps 6,000 x 850 mm
Threshing cylinder trays 5,000 x 780 mm
Storage
Storage trays 700 x 300 mm
Oil trays 1,060 x 650 mm
Transport tray 600 x 760 mm
Construction
Balcony undertrays approx. 6,000 x 1,880 mm
Get in touch with us!
As a contract manufacturer we can produce parts to your specifications!
Send us an email or call us if you have any questions or would like a quotation.