About us
Rime GmbH is an high-performance and modern company in the field of plate metal processing. As a contract manufacturing company, we use modern CNC machine technology to produce large and small parts according to your specifications. Our machine park is so versatile that it is unique in the entire region.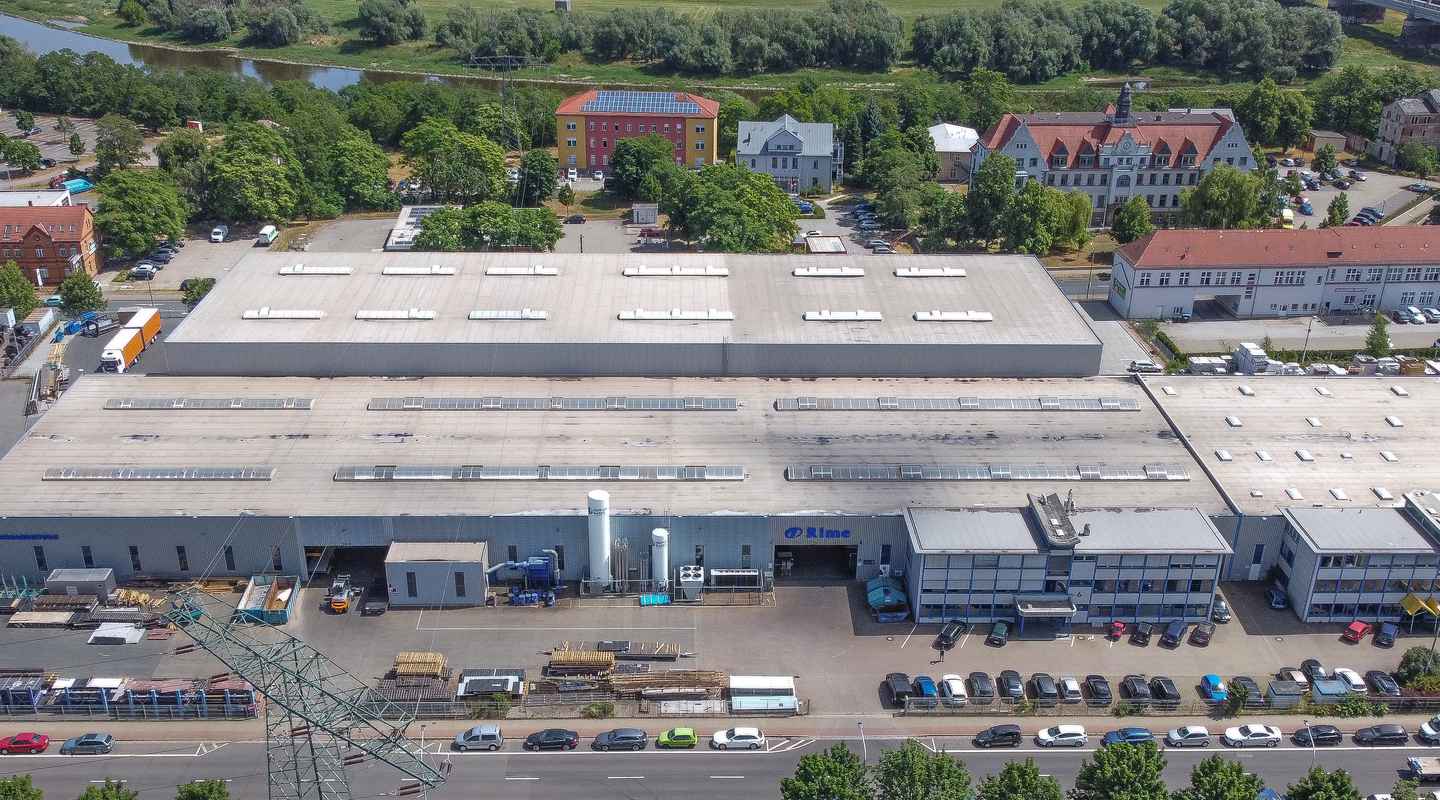 Important milestones in our company history
In 1993 we started our production in a 4,000m² workshop with a limited number of machines. Our speciality at that time was a press brake for 8,000mm long parts.

In 2007 Rime GmbH became part of Tollenaar Industries, a group of firms based in Zwolle, the Netherlands. Our sister companies Tosec, TME and Teqram are still located here.

In 2015 a second and higher factory hall was built, and large machines were purchased. A laser cutting machine and press brake, for the production of parts up to 16,000mm long and the ability to handle welded constructions up to 50 Metric Tonnes, sealed the entry into the production of large parts.

In 2018, followed the last hall expansion to now 11,000 m² of production space. By starting up a new 5D machining centre, a grinding machine and a small folding bench, we expanded our manufacturing capabilities.

Since 2019, it has been possible for us to manufacture smaller welding groups using robot welding.

In 2021, we expanded our machinery again and put a swing beam bending machine and a fibre laser cutting machine into service. Swing beam bending is extra suitable for sheet metal plates with sensitive surfaces, because the tools do not leave any marks on the material. With the fibre laser, we can cut thicker plates and achieve a significantly higher cutting speed with thinner material thicknesses.
With our new fibre laser we can now cut plates up to 30 mm thickness!
The most important advantages at a glance
DIN ISO 9001 certified
Fast and reliable delivery
Versatile machining methods
Modern CNC machine technology
Bending and laser cutting of large parts up to 16 m in length
Laser cutting of material up to 60 mm thick by fibre laser cutting
Production of small parts
Production of smaller welded assemblies by robot welding
Certification according to EN 1090-2 EXC 2 for the production of steel structures
Certification according to EN 1090-3 EXC 2 for the manufacture of aluminium structures
Manufacture of welded assemblies according to DIN EN ISO 3834-3
Download our current company newspaper! (approx. 12 MB)
Plate Press
We are always looking for new employees
The number of employees has increased to over 120. Due to the expansion of our factory building and the planned investment in new machine technology, we are always looking for new employees. Visit our career portal to find out more!
We rent out storage space to business customers!
Depending on capacity occupancy, up to 10,000 m² are available.
More Information