Laser parts
No matter if you need particularly large laser parts, small laser cuts in series production or workpieces made of thicker plate - in the field of laser processing we offer you an enormous variety of processing options!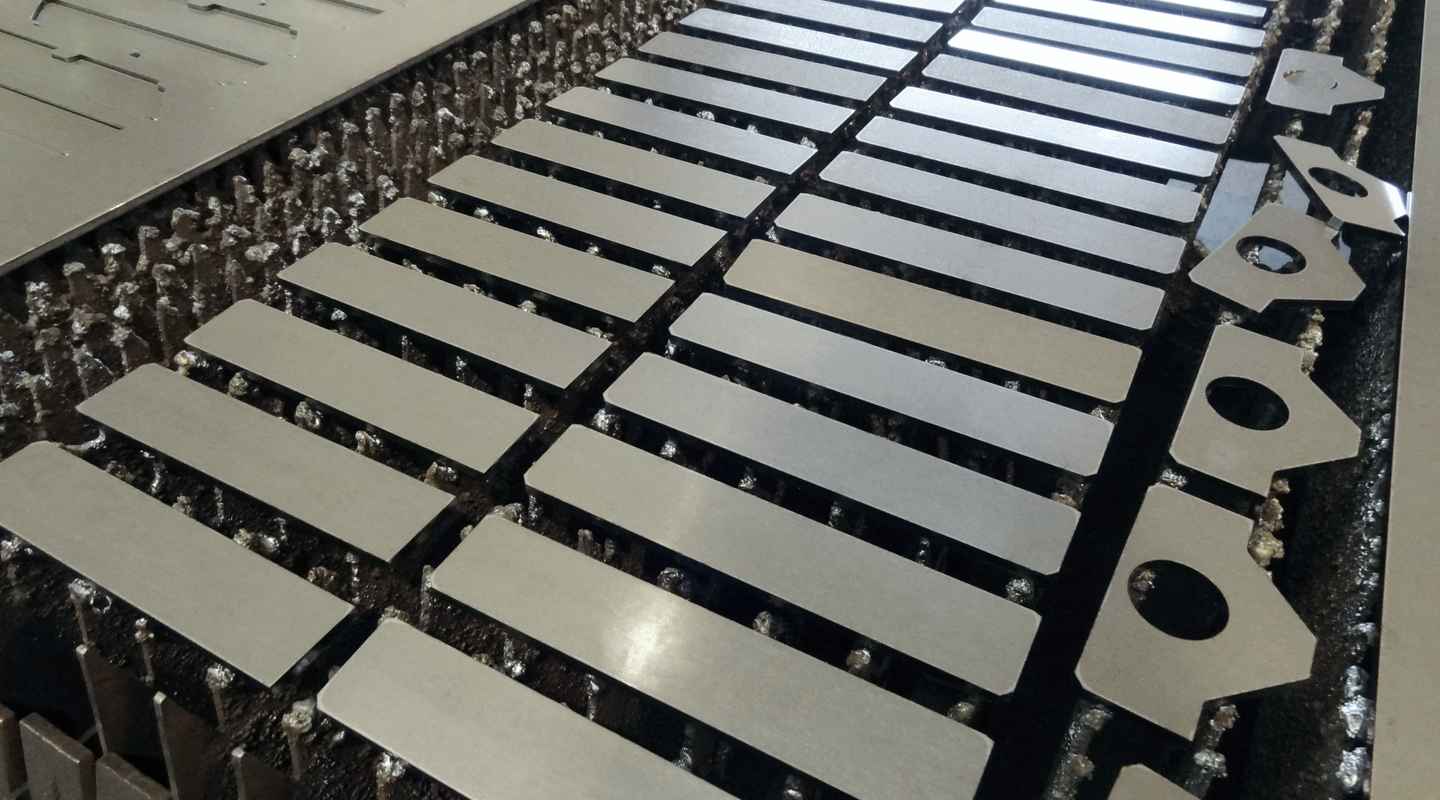 Laser parts - No compromises in production
Cutting of extremely large laser parts in the processing range of 16,000 x 4,000 mm
Laser cutting of bevels up to 45° on 16,000 mm length
BrightLine cutting process for laser parts with extra-high-quality cut edges
Cooling of workpieces during cutting of filigree contours with CoolLine
Laser parts made of wear-resistant materials such as Hardox Wear Plate
Fibre laser cutting of steel and stainless steel up to 60 mm thick
Fibre-cut laser parts made of aluminium with a maximum thickness of 50 mm
Four laser systems for series production of workpieces up to 6,000 x 2,000 mm
Marking of your laser parts by laser engraving
Your requirements for laser parts are not in the list? Contact us - we will be happy to advise you!
Get in touch with us!
As a contract manufacturer we can produce parts to your specifications!
Send us an email or call us if you have any questions or would like a quotation.