Current Information
What's new at Rime?
On this page you will find current information and news from production. We regularly invest in new CNC machine technology to offer you the best possibilities in sheet metal processing.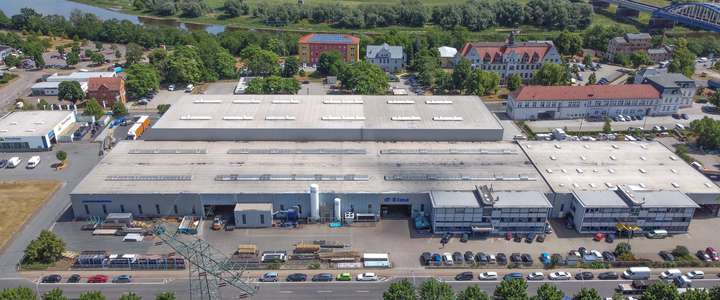 EasyMillDrill - Automated Milling and Machining
From now on we have an automated machining center in our production.
Starting situation
Until now, workpieces were placed in the machine manually or with the help of a crane and then removed again after processing. This activity is physically exhausting and monotonous, especially in series production.

Our sister company Teqram specializes in the automation of machines and production facilities and has created EasyMillDrill, a system that independently takes over the loading and unloading process of machining centers.
After machining, the workpiece can be rotated with the aid of an EasyFlipper so that the reverse side can also be machined if necessary. Once the workpiece is finished, the robot places it on a provided pallet.

This robot system is able to adjust automatically to changes in its work area. For example, if a pallet is moved, the robot recognizes the new position and adjusts to the new situation independently.
Your advantage
The robot can easily handle workpieces weighing up to 100 kg. At the same time, it takes much less time compared to a human operator, which means that the machining center is used more efficiently. Series production of milled parts takes place at a significantly higher speed. In addition, the potential for errors is minimized.


Will the robot take away someone's work?
No. The robotic system will not replace a human worker. The robot will merely take over a tedious and boring task. In addition, the risk of injury will be significantly reduced because there will no longer be a person to handle heavy workpieces. We have much more interesting tasks that our employees will take over in the meantime.
Don't miss the latest presentation video from Teqram