Bent parts & Bent profiles
Bent parts and bent profiles are among our most important products. These are produced according to your wishes in best quality. Our five press brakes have working ranges from 1,020 mm to 16,000 mm and enable the production of extremely long profiles.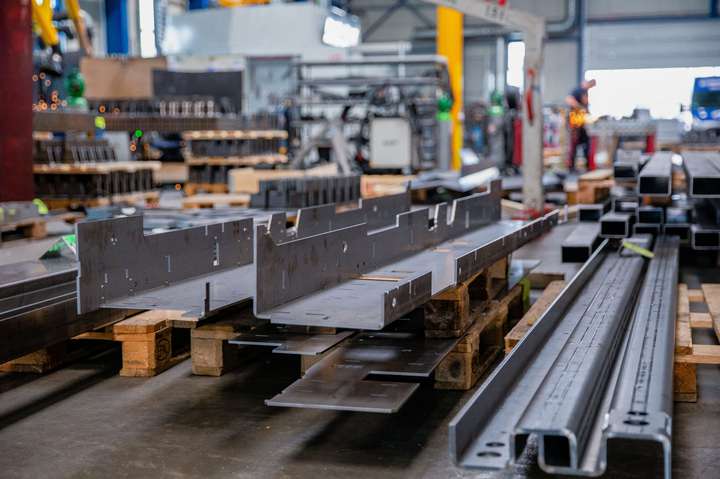 With our modern machinery we are able to bend plate metal up to a thickness of 30 mm. We can achieve a length to be bent of up to 16,000 mm. For this reason, we are also active with our bent profiles or bent parts in the area of large parts over 8 metres.

Bent parts are needed in all branches of industry. We manufacture, among other things, medium-sized components such as angles, covers or drip trays for machines, support elements for commercial vehicles as well as hoppers for gravel works.

Depending on the area of usage and the purpose, there are many different types and shapes of bent profiles. We produce bent profiles for roof systems such as gravel guard rails or façade plates, gutters for sewage systems or connecting plates for window manufacturers.

The most common examples are Z-profiles, L-profiles, C-profiles, hat profiles or also U-profiles. These are manufactured from plate metal of various types of structural steel, wear-resistant steel, rustproof steel and aluminium.