Contact
Call or email us if you have any questions.
On this page you will find practical advice how to get in touch with us as a new customer and information about renting storage space.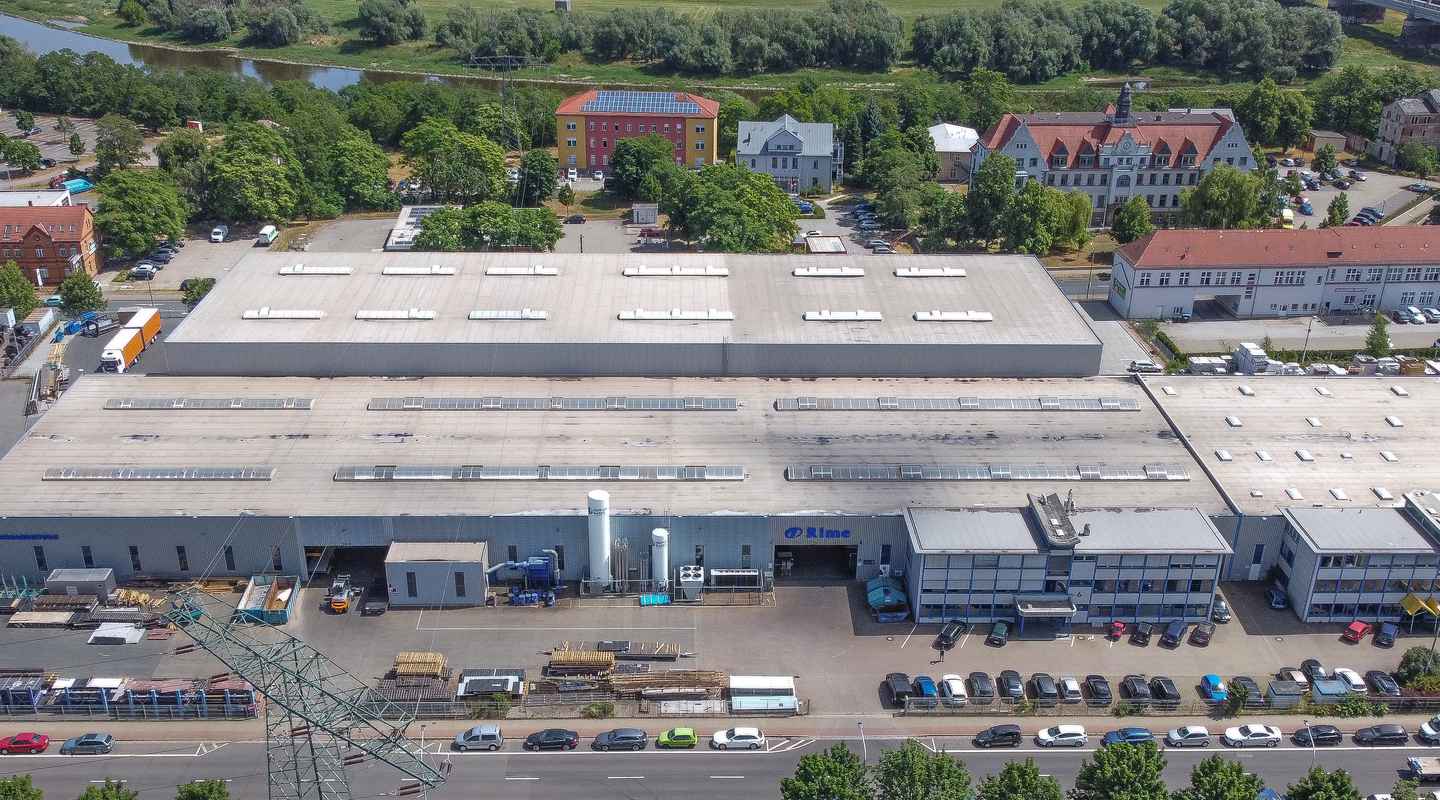 Contact Details
Rime GmbH
Blechbearbeitung & Schweißtechnik
Heinrich-Schönberg-Straße 6
01591 Riesa
Germany
Telephone: +49 (0) 3525 / 50690
Email: info@rime.de
Opening Hours
Monday - Thursday:
06:00 - 17:00
Friday:
06:00 - 15:30
Saturday & Sunday:
Closed
Your Advantages
DIN ISO 9001 certified
State-of-the-art machine technology
Laser cutting up to 16 x 4 m
Fibre laser cutting up to 60 mm
Bending up to 16 m length
Welding assemblies up to 50 t
Robot welding
EN 1090-2 & 3 certification
DIN EN ISO 3834-3 Certification
27 years of experience
Loading and unloading times for transport companies
Loading and unloading is possible from Monday to Friday from 6.00 - 14.00 hrs.
Outside these times, other loading and unloading times can be arranged by telephone.
Information for new customers
You don't have a contact person with us yet? That's no problem! Simply send an email to the address: info@rime.de. So that we can process your request as quickly as possible, we need the following information from you:
your name and, if applicable, the name of your company
your complete address
if possible, a telephone number for queries
Single part drawing(s) in DWG, DXF or PDF format
Renting storage space
We offer business customers the opportunity to rent storage space from us for a period of use of one month or more. Depending on the capacity utilisation, a total area of up to 10,000 square metres is available.

Please contact Mr Sebastian Krybus if you are interested in renting storage space.

You can reach him at the telephone number 03525 / 506946.
Further information on the storage areas
FAQ - Frequently Asked Questions
Transport Connections
Riesa is located approximately in the middle between Dresden and Leipzig, directly on the river Elbe. From the following list you can see the distances to the most important traffic connections:
A14: about 25 km
A4: about 48 km
A13: about 35 km
B169: about 1 km
B182: about 300 m
Goods station: about 1 km,
Port: (Elbe) approx. 1 km
To enable us to process your enquiry as quickly as possible, we need:
your complete address,
the name of your company
and an e-mail address or telephone number for questions.
Dimensioned component drawings are also important. You can send these in the formats DWG, DXF and PDF.
All parts are calculated individually and listed in an offer. For this reason, we do not offer kilo or meter prices.
We ask for your understanding that we do not process construction tenders.
Rime is a toll manufacturer and specialized processing sheet metal by laser cutting, bending and other versatile processing methods. As a subcontractor we are producing component parts according the drawings we receive from our customers.

Please note that we are specialized in processing metal sheets and plates. We process steel, stainless steel, HARDOX and aluminium but do not trade in metal sheet and plate materials.
Delivery times depend on our current capacity utilisation and may vary. Your contact person can give you precise information on this question.
We organise the transport for you! Your goods will be delivered within a radius of one hundred kilometres with our own truck. For longer distances, the transport is taken over by reliable delivery companies with whom we have business relations for many years.
This question cannot be answered in general. The shipping costs depend on weight, loading meters and distance. Please specify the place of delivery in your inquiry so that we can calculate the transport costs for you.
We use heat-shrinked foil for small parts to protect them from external influences. Larger components are banded to pallets or woods.
This way products can be transported safely and the loading and unloading process is uncomplicated.

If required, we also use individually adapted pallets and crates for the shipping of your parts.
If desired, we also use e.g. steamed wood for these transport boxes. All up on your requirements.
The parts are marked with a sticker so that you can easily identify the delivered parts.
Alternatively, workpieces can be marked by laser engraving or needle embossing on request.
We do not carry out this work ourselves. However, for many years we have been working together with reliable companies that can galvanize, powder coat, paint or apply other types of surface treatments and coatings.