Fusion Laser Cutting
In laser cutting, there are various cutting processes with which the workpieces can be cut to size. The most important cutting methods are flame cutting and fusion laser cutting.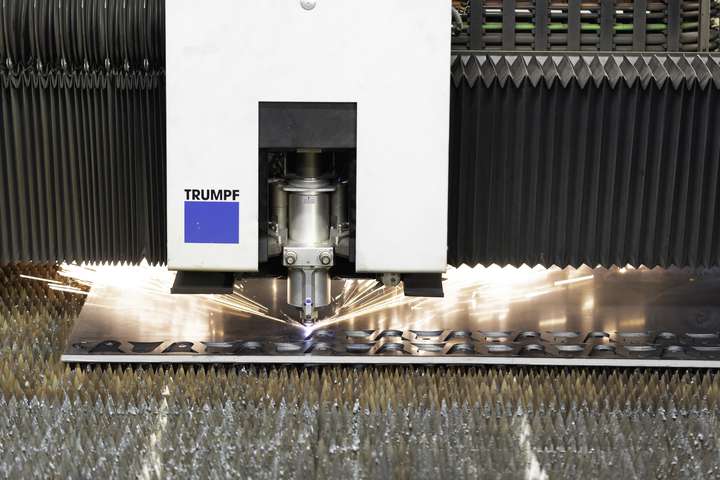 We have decided to use fusion laser cutting because it offers advantages over flame cutting from which you as a customer benefit.

The material is first melted by the laser beam. The molten metal is blown out of the cutting kerf with a highly focused gas jet. We use nitrogen, an inert gas that does not react with the molten metal and prevents the formation of slag and scale. Argon and helium are also suitable shielding gases for laser cutting.

Laser parts produced by fusion laser cutting are of very high quality.