Flame Cutting
There are various methods which can be used for cutting metal workpieces. The most important processes are flame cutting like laser cutting and oxy-fuel cutting.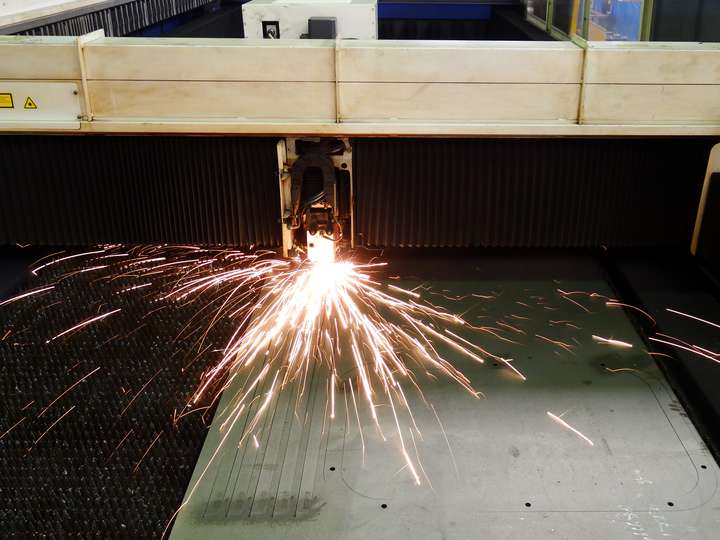 In flame cutting, oxygen is blown into the area where the metal is molten by a flame or laser beam.

Oxygen is a very reactive gas and causes the melted material to burns instantly. Flame cutting is faster compared to fusion laser cutting because oxygen increases the heat development of the beam and supports the cutting process.

However, reactions of oxygen with metals also have disadvantages. Often the oxidized cutting edges must be cleaned and descaled. Flame cutting may only be used for steel products. Non-Ferro and stainless steels are not suitable for flame cutting. For these process we use fusion cutting.