Bending with Embossing
In basic, embossing works just like free bending. The only difference is the high pressing force that acts on the workpiece. Angles bent in this way are more accurate, because the workpiece is pressed completely into the die.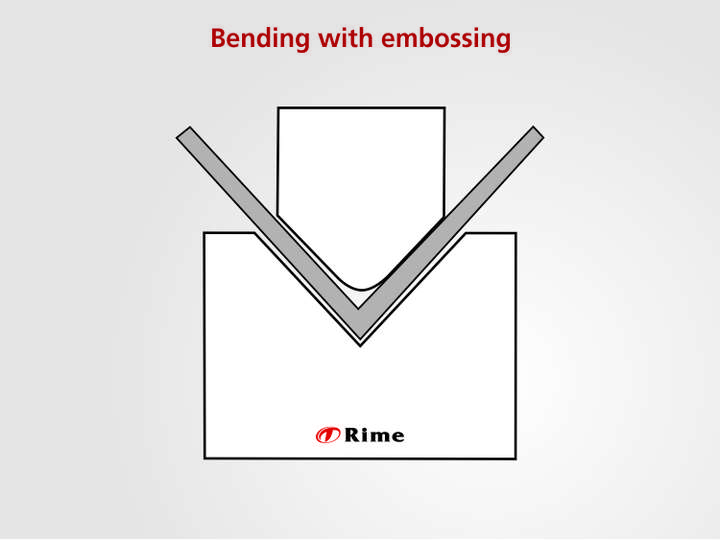 The disadvantage of this procedure is a low flexibility. Each die enables the bending of a defined angle. For workpieces with different angle specifications, the press brake must be retooled. This has a negative effect on the costs per unit.