Nibbling
Nibbling is also called "punching with repositioning". Here, the tool is moved on step by step by the CNC control after each punching process.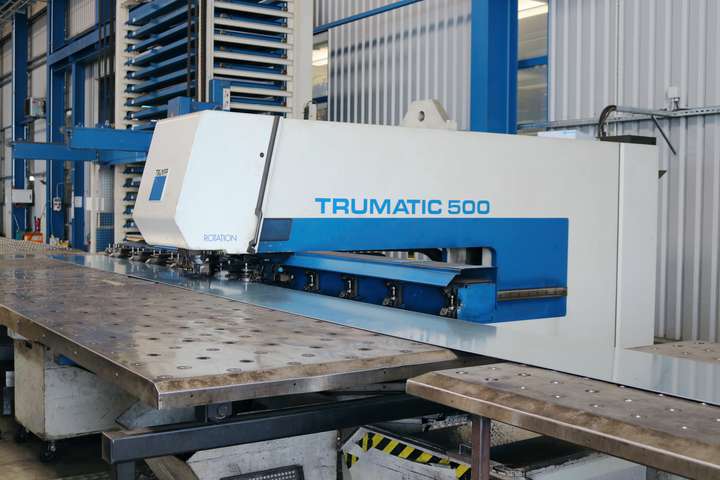 Thus the forming elements overlap, so that, for example, the length of a nibbled bead or louvre exceeds the length of the punching tool. By nibbling, form elements can be produced in extreme lengths. The maximum dimensions correspond to the working range of the punching machine. With our Trumatic 500 punching machine this amounts to 1,600 x 8,000 mm.

Punching with repositioning also enables circular beads to be embossed, for example.