Mechanical Engineering
Was playing around with Lego bricks your absolute favourite game as a child? Do you like tinkering with things and can generally find a solution to every problem? Are you interested in how machines work and are put together and wish to combine theory with practice?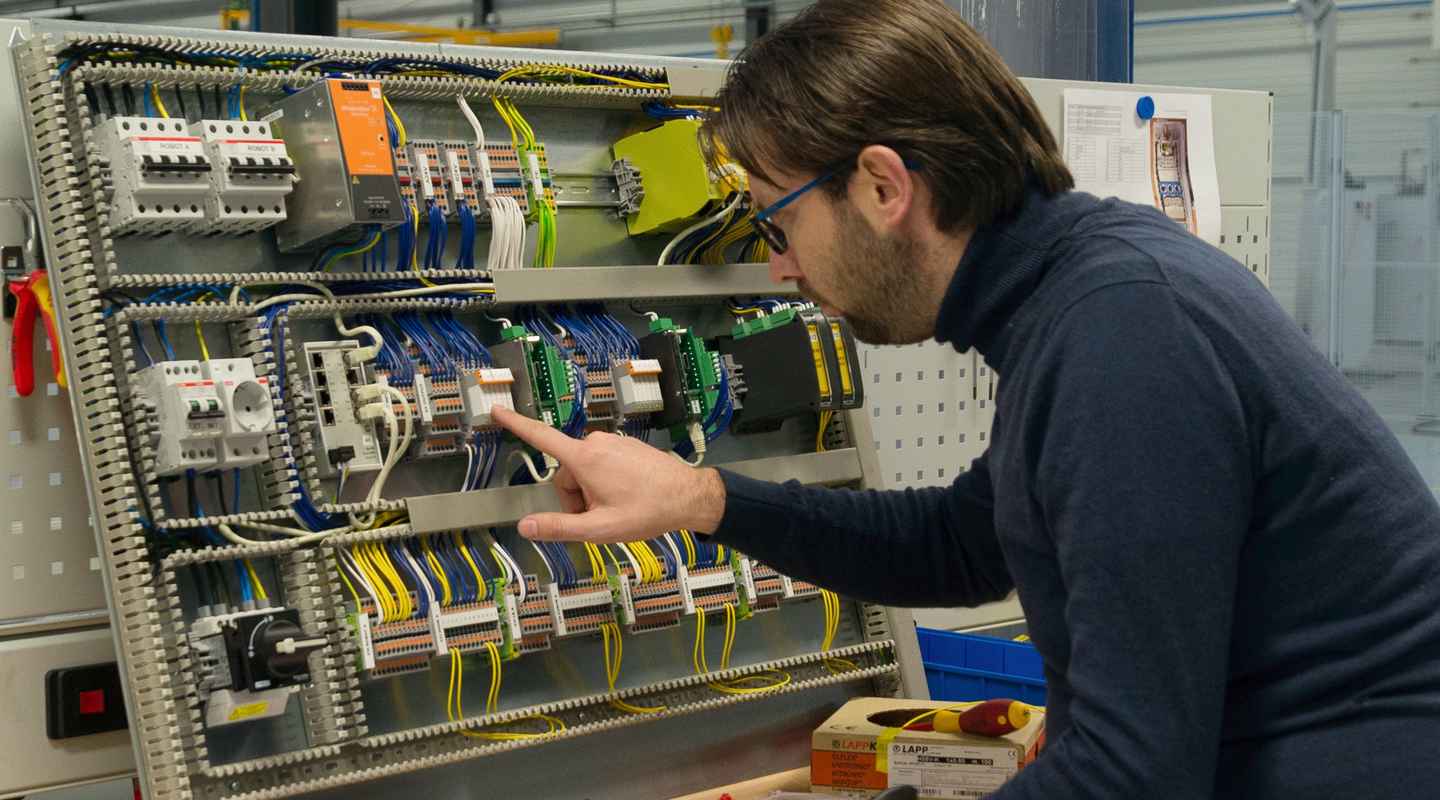 Then you will be in good hands with a dual study programme in mechanical engineering at Rime! Rime is a high-performance company that has specialised in sheet metal forming for over 27 years. CNC machine technology has been a factor of major importance for our company. This is where you come in!

During your course at Rime you will have the opportunity of getting to grips with the complicated interrelationships and processes of machines, finding solutions and conscientiously developing them further.
As a mechanical engineer, you can expect a varied and interesting course of study in which you can apply in practice the theoretical knowledge that you have acquired.
You will also be participating in the continuous improvement of our production process and the planning of new equipment and systems.
You will also benefit from the fact that during your studies you can earn money in the constant alternation between the theoretical and practical phases, while at the same time gaining important practical experience. That offers you a major advantage for your subsequent professional career, compared to a purely theoretical course.
The most important elements of the foundation course
Basic mathematical and scientific subjects such as mathematics, physics
Mechanics, chemistry, materials science, design theory or electrical engineering
Fundamentals in the use of CAD/CAM software
Continuing course content
Basic skills in mechanics and electronics
Strength of materials and materials science
Design theory and manufacturing technology
Technical mechanics
Design and planning of processing plants
Preparation of production documents
And much more!
This course is being offered by the University of Cooperative Education Berufsakademie Riesa.
If you are interested in these topics, consider yourself to be a bit of a boffin and engineering is definitely your thing, then you should consider this course and apply to us. You will need to fulfil the following criteria:
Technical competencies:
Very good fundamental knowledge of mathematics, physics and chemistry
General higher education entrance qualification/advanced technical college certificate/subject-linked university entrance qualification
Very good German language skills
Personal competencies:
Problem-solving ability, decision-making ability
Sense of responsibility
Resilience, reliability
Team spirit
Flexibility, creativity
Enthusiasm for technology
You're interested? We'll get in touch with you!
If you enter your contact details below, we will get in touch with you as soon as possible. Just enter your email address or phone number and tell us the best time to reach you. We will only use your details to contact you and will not pass them on to third parties. You will not receive any advertising from us.