Internship Mechanical Engineering
There are several possibilities for students in the field of mechanical engineering to gain experience and new knowledge. Our internships are also a great opportunity to experience working abroad. The firms of Tollenaar industries are located in Germany, the Netherlands and South Africa.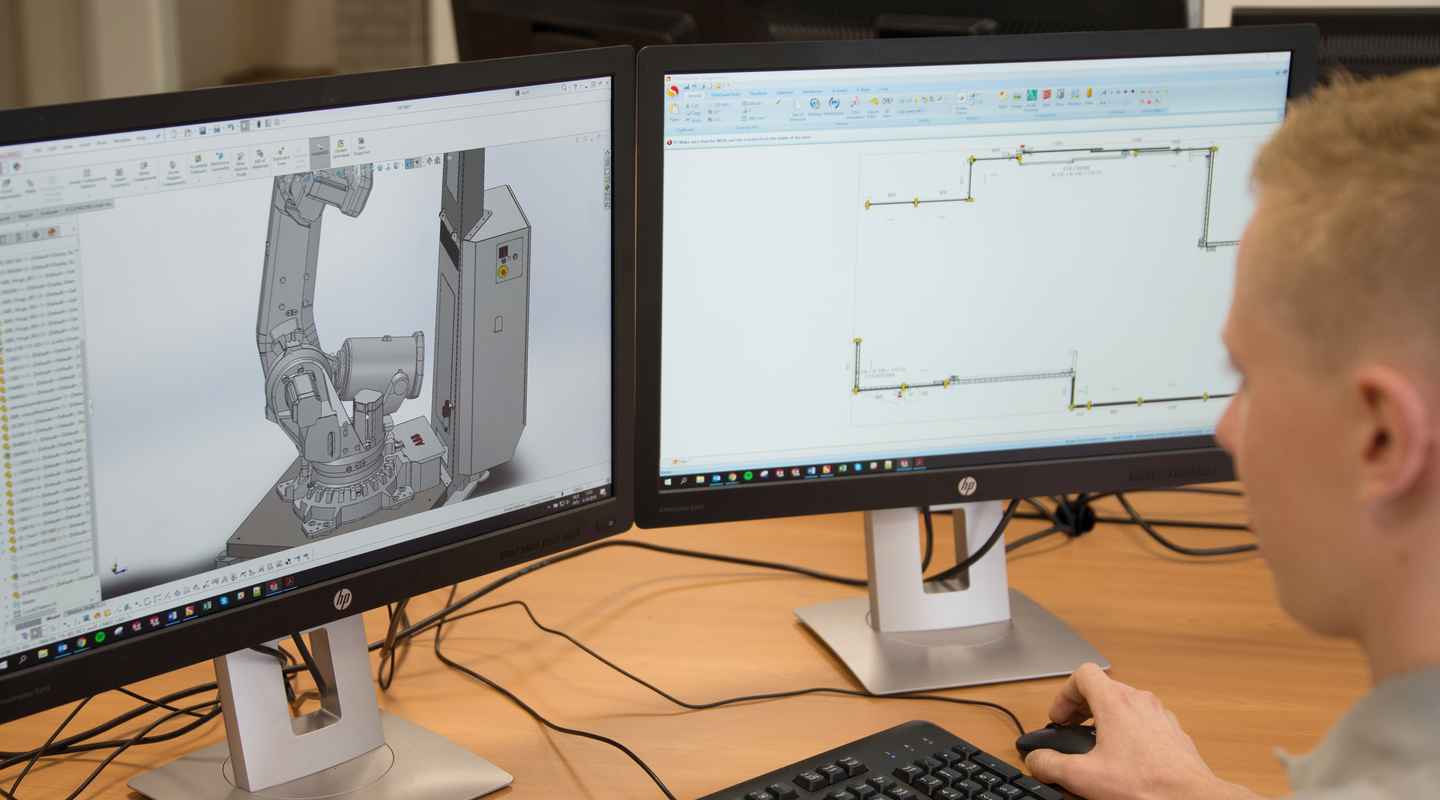 Rime is part of Tollenaar Industries, an international group of companies with subsidiaries in the Netherlands, South Africa and Germany. Five companies belong to our group, which are specialised in the following areas:
The development and construction of machinery and equipment for the offshore industry,
Design of plants for asphalt, concrete and bulk material industry,
Processing of plate metals and production of welded constructions,
Optimization of production machines for the manufacturing of tubes and profiles
Development of industrial robots and automation of production processes
You will work on
Automation of loading and unloading processes for milling machines
Industry 4.0: Man-Robot-Collaboration
Automating of product handling in production
Advancing and improving Bin-Picking
Automating loading and unloading processes of laser parts
This internship is perfect for you when:
you are motivated by challenges
you achieved good grades at university
when you rejoice in learning
like to work in teams
you speak English
Each semester we offer two internships. If you meet these requirements and don't want to miss out on this opportunity, then apply to us right away!
Have we caught your interest?
Then we look forward to receiving your application documents (including cover letter, curriculum vitae and certificates. We are looking forward to receiving your application by e-mail to bewerbung@rime.de or alternatively by mail to the following address:
Simply apply by email for an internship.
Apply now!